About Andremovich Janitorial Services
It is simple – we provide Measurable Cleaning.
Andremovich janitorial Services focuses exclusively on clients that require quality-cleaning services, and we have buil1t our client base and reputation on that premise. Andremovich Janitoral Services operating systems, branded processes and outstanding client service have formed the foundation for delivering exceptional cleaning services.
We Care About Our Clients and Employees
Our commercial cleaning company will adapt to your ever-changing needs as we strive to change and evolve along with your business.  Andremovich Janitorial Services is proud to keep our clients and maintain strong professional relationships. We believe that an individual approach and excellent customer service is as important as the service itself. We provide the best quality janitorial service in Nigeria at a competitive and affordable price.
Commercial/Office Cleaning
Medical Office Cleaning
Post-Construction Clean-Up
Green Cleaning Products
Floor/Carpet Cleaning
Short-term Rental Housekeeping
OUR DELIVERABLES
We are so confidant of our services that we actually guarantee your satisfaction with us. Andremovich Janitorial Services guarantees to respond to and promptly resolve any specific service issues within one business day. If for any reason, Andremovich Janitorial services should fail to meet either of these obligations, you are entitled to a complimentary cleaning service call. This is a key differentiator between Andremovich janitorial Services and other Janitorial companies.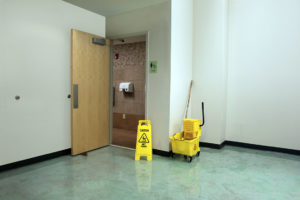 THE ANDREMOVICH JANITORIAL SERVICES WAY
A consistently clean facility should be viewed as an investment, as an investment, as it provides a real value return by not only projecting an image of professionalism and quality to customers but also create a safe, healthy working environment for employees.
In addition, Andremovich Janitorial Services increases your return on investment by providing the following:
A well-trained and experienced cleaning crew that you know and trust because they are bonded
A comprehensive cleaning schedule designed specifically for facility
The expertise and ability to provide additional services when needed
Proactive communication and a ready response any time the need arises
Quality assurance processes that consider your point of view.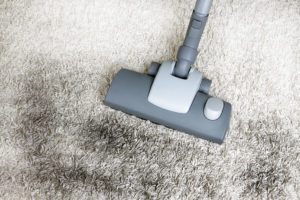 OUR FLEXIBLE PLANS
WEEKLY CLEANING SCHEDULE
Thoroughly dust all horizontal surfaces of office furniture, including desks, cubicles computer monitors, tables, file cabinets, windowsills, and wall hangings.
Wipe clean all telephone receivers and dust the bases.
MONTHLY CLEANING SCHEDULE
Thoroughly dust all vertical surfaces of office furniture, including desks, cubicles, tables, chairs, file cabinets, etc
High dusting of air vents, tops of doors, door frames, ceiling corners, and edges etc.
Dust all baseboards & windows blinds.
Vacuum upholstered furniture to remove dust and lint.
Clean spots/smudges from walls
Clean refrigerator and microwave.
All perishable items will be removed from refrigerator prior to cleaning.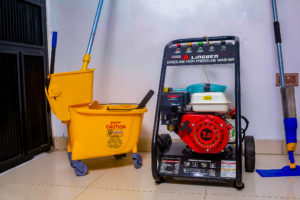 OUR JANITORIAL SERVICES
CARPET
Spot Removal.
Hot water extraction
HARD SURFACE FLOORS
Burnishing
Top scrub and refinish (wax)
Strip and refinish
UPHOLSTERY AND WORKSTATIONS
Vacuum partitions
Spot removal
Extraction cleaning
KITCHENS
Interior of refrigerators, dishwashers and appliances other than microwave ovens
Interiors of cabinets
LIGHTING
Cleaning lights and light fixtures
Replacing bulbs
PROCUREMENT OF SUPPLIES
Industrial cleaning chemicals
Hand and liquid soaps
Trash can liners
Dispensers and containers
Discuss Project Details
Request Call Back
Enter your details in the form and your message will be sent directly to our staff who will get in touch with you as soon as possible.