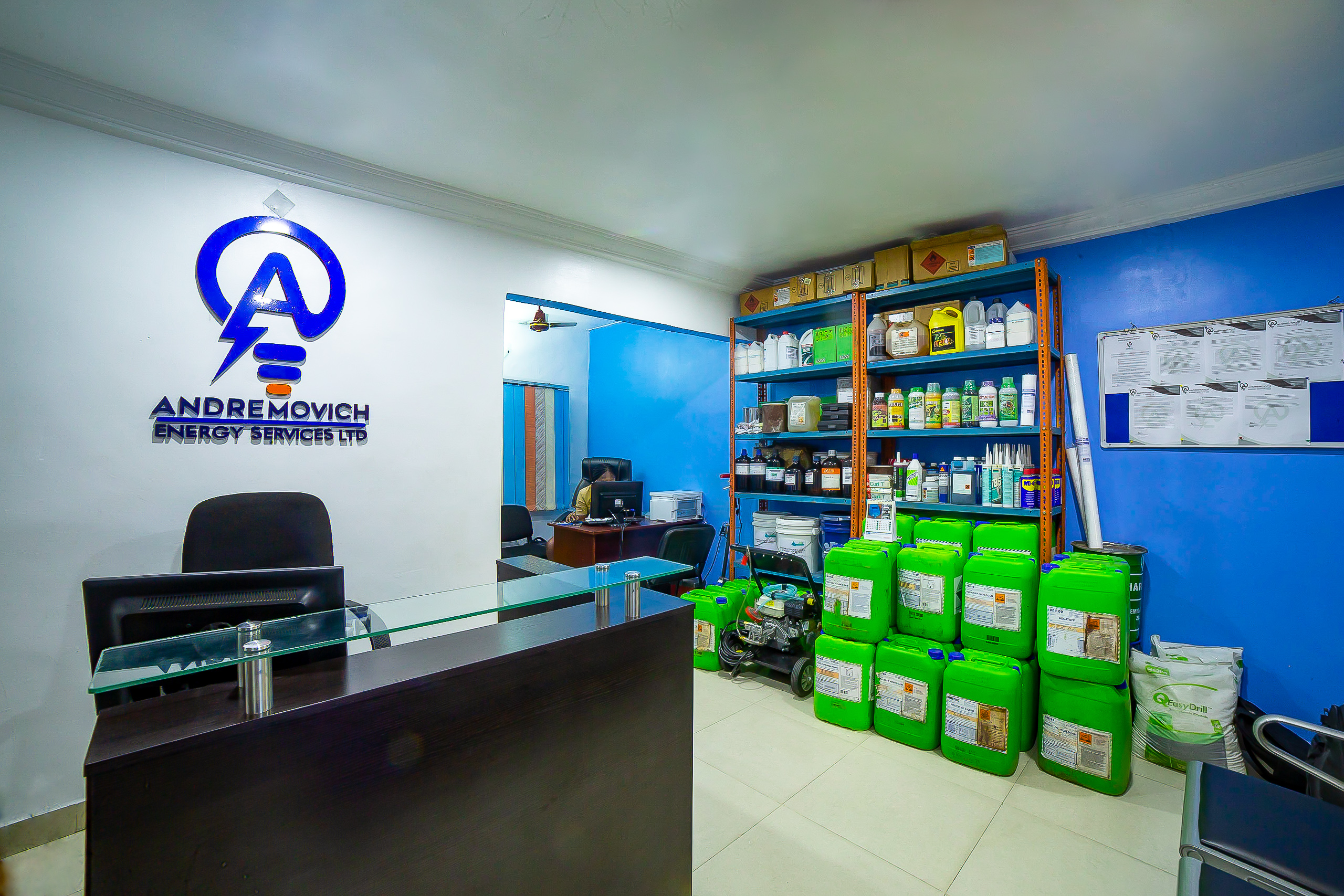 What we really do?
Andremovich Chemicals is a company with international status operating in Nigeria, West Africa, with an office in Port Harcourt, Rivers State. An office in every major city in Nigeria is our target, however we have a good record of quality service delivery. We strive to be the best at what we do, a claim you will attest to when we do business.
Andremovich Chemicals runs a one stop shop for chemicals online. At Andremovich.com, we source and deliver pure A-Grade chemicals. With emphasis on value creation, and an intent to satisfy you; the Andremovich experience is one you won't readily forget, because our sole intent is to satisfy you.
We Do More
At Andremovich, we understand the importance of goods conveyance from point to point, we also understand the burden of sourcing for efficient means to deliver goods and services on time and in tact.
Andremovich offers our clients a wide range of solutions to achieve this through Andremovich Logistics which offers professional, effective and efficient haulage services and solutions that meet the transport requirements of an individual or companies of any size throughout Nigeria.
Whatever your needs are, Andremovich Logistics is capable of relocating your goods via Shipping, freight or by road, making sure your product/goods get delivered to their final destination in good condition.
Our Mission
Our mission is to provide optimal, time and quality goods and services, in a safe and environmentally friendly manner to the oil and gas power, and petrochemical industries. To also be a global player where all stakeholders benefit. Our global mission is to contribute to the development of the Nigeria Oil and Gas industry with a view to enhancing the development of local skill & expertise within the industry in Nigeria while ensuring customer satisfaction and continual improvement on our processes & services.
To accomplish this mission, we have dedicated ourselves to the provision of exceptional quality and cost effective services, which we are able to offer with the technical support of our partners, who have distinguished themselves in their various areas of expertise.
Fumigation
Andremovich Energy Services Limited also handles all kinds of fumigation ranging from offices, houses, boats, vessels, ship, schools and hospitals.
We have trained and experienced personnel to handle all your fumigation needs and issue out certificate from the ministry of health at the end of the process.
Why do we fumigate? Andremovich Energy Services it is necessary in order to keep away exotic pests and diseases entering into the country while permitting reasonably rapid clearance of containers.
Timber insects pose a significant Quarantine risk in all Countries and accordingly all wooden packing material used in the export packing should be fumigate.